Discover the healing power
of Oxygen
Come visit Arizona's Top Hyperbaric Center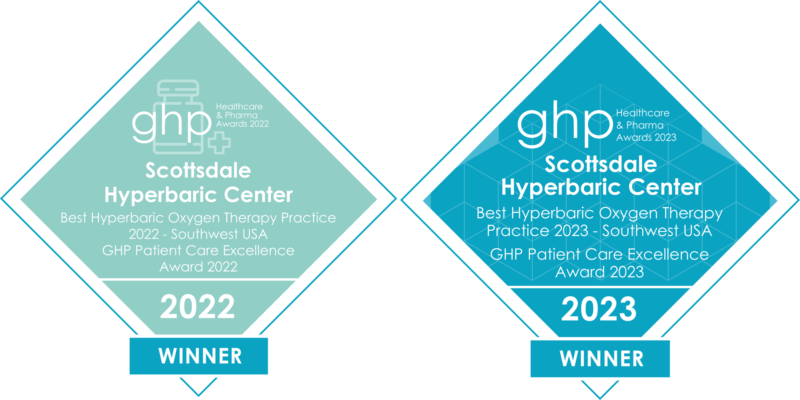 What is Hyperbaric Oxygen Therapy (HBOT)?
Hyperbaric oxygen therapy enhances the body's natural healing process by inhalation of an increased dosage of oxygen in a total body chamber, where atmospheric pressure is increased and controlled.
Why Scottsdale Hyperbaric?
Professional & Friendly Staff
Our entire staff is friendly and welcoming; our mission is to provide the most innovative and technologically advanced solutions that will inspire hope for our clients.
Same Day Appointments
We offer same day appointments or we will work to find the next available appointment that is convenient for you.
Comfort & Safety
Our top priority is focused on the health and safety of our patients and staff. We practice social distancing, handwashing, and good prevention methods. There are hand sanitizer and disinfectant materials available for use throughout the facility. Our facility offers top quality professional spa like environment with relaxing music, beautiful plants, and essential oils on request. Our Sechrist chambers provide a clear see-through visibility which have TVs attached for your enjoyment during each dive. Treat yourself to great service, unlimited luxury for mind, body, and soul.
What They-re Saying about HBOT
"For the subset of patients who suffer from late effects of radiation exposure, hyperbaric oxygen therapy is often the only treatment than can prevent irreversible bone or tissue loss or enable them to undergo life-improving reconstructive procedures such as breast or facial surgeries."
Susan Sprau, M.D.
UCLA

"We have developed an advanced understanding of HBOT's ability to restore brain function and have demonstrated HBOT's potential to improve/treat brain injuries such as stroke, traumatic brain injury and anoxic brain injury by increasing brain blood flow and metabolism,"
Dr. Amir Hadanny
Tel Aviv University